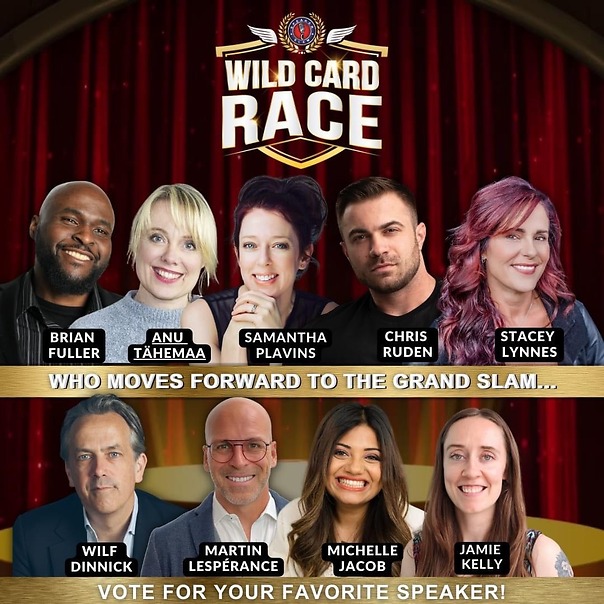 EXCITING NEWS ALERT :-)))
I've been selected for the Wild Card Race for
Speaker Slam's 2023 Grand Slam in Toronto!

9 speakers are in the race and with your help and support today
I could be 1-of-5 lucky ones!
For this to happen, I need your vote! (It only takes 30 seconds)
https://s.surveylegend.com/-NeZZIcxqnLs-bUgDLdR

This year's Grand Slam theme is "Joy!" which is undoubtedly the result of every action I am involved with.
The Grand Slam will host in total the best 14 speakers of this year on November 18th at the CBC Glenn Gould Studio in Toronto to compete for the "Inspirational Speaker of the Year" Award with a grand prize package worth up to $50,000.